Paolo Di Canio's appointment as Sunderland manager has filled the back – and indeed some front pages – of our newspapers all week. But why? His fascist beliefs have come to light once more, of course. But that's hardly news.
In his extraordinarily interesting 2000 autobiography, Di Canio said: "I am fascinated by Mussolini. I think he was a deeply misunderstood individual. He deceived people. His actions were often vile. But all this was motivated by a higher purpose."
Coupled with his fascist salute to Lazio's right-wing ultra supporters in the 2005 Rome Derby, it makes the former-West Ham and Celtic star something of a dodgy character because of his political beliefs.
When the Italian was appointed the managers role at Swindon Town in 2011, one of the club's sponsors pulled the plug over his support for Mussolini.
So why are the media making such a fuss now?
Well, his appointment as manager of Sunderland prompted the resignation of former Foreign Secretary David Miliband from the club's board last week, citing the head coach's "past political statements", that reignited the debate.
While the British media love to cause controversy on players personal lives, it doesn't make Do Canio's beliefs – whatever excuse he makes for his past statements – right. But the Italian is not in the north-east of England to talk politics, only football.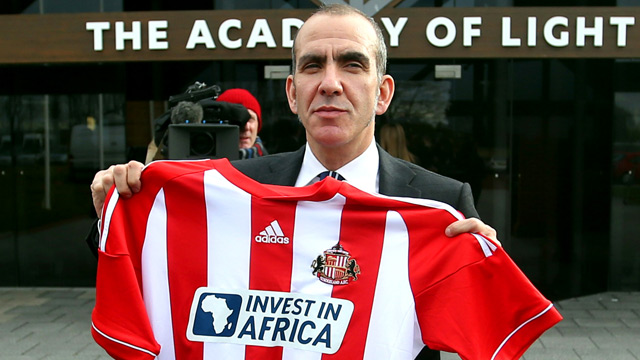 The truth is that Sunderland are currently in a relegation battle. And if I was a Sunderland fan, my thoughts wouldn't be with Di Canio's previous statements or actions, but with the crucial survival of the club in the Premier League.
League Two and League One may be miles away from the Premier League. But the passion, arrogance and theatre that is Paolo Di Canio may just precisely what's needed.
He may need work to win over some fans, but he really needs to win over the players.
Is Paolo Di Canio the right man for Sunderland? Or is there no place for a man who once praised fascism in English football? Let Rob Smith know via Twitter (@robsmithireland)