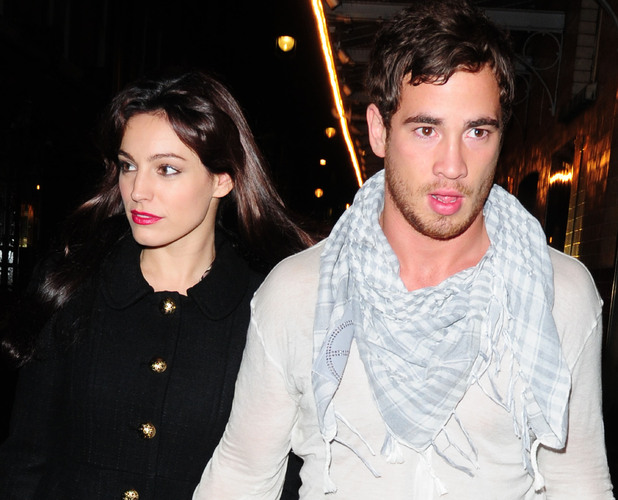 If you've been reading the US media for the past few weeks, you're sure to have seen the shitstorm around the American football player Ray Rice, who was caught on an elevator camera punching his then-fiancee, now wife, Janay Palmer. In case you missed it Rice hit Palmer so hard she passed out and Rice's team, the Baltimore Ravens, suspended him for two games.
The Baltimore Ravens' response to the incident is not surprising given that Rice is a star player and brings in a lot of money – but after a media and public outcry, Rice was fired by the team and indefinitely suspended by the NFL. Some commentators argued that Palmer married Rice after the incident, which they took as evidence that she didn't mind been punched in the face by her partner, while others took the view that one's personal and professional lives are separate, and it is not up to your employer to police your behaviour outside of work. However, by and large, most people were disgusted by the incident and the slap on the wrist Rice initially received. That's as it should be – so why aren't more people up in arms about Kelly Brooks' admission that she has punched two of her previous partners, Jason Statham and Danny Cipriani?
You could argue that when talking about domestic abuse, size counts. Certainly Brook is no match physically for Statham or Cipriani, just as Rice significantly outmatches Palmer in terms of size and strength. In one sense this is a perfectly valid argument: a punch or kick that causes permanent damage or breaks bones or leaves marks behind is a worse thing to experience than a slap that doesn't.
The 2005 National Crime Council and ESRI research into the domestic abuse in Ireland found that 1 in 7 women in Ireland compared to 1 in 17 men experience severe domestic violence. Chances are you know an abuser, and a victim, if not more than one of each. According to this survey, women are twice likely to be injured as a result of domestic abuse; more likely to experience serious injuries; more likely to require medical attention as a result of abuse.
But domestic violence isn't only about the physical abuse, but the emotional toll too.
Western culture (at least the English speaking part) prefers to pretend domestic violence only happens infrequently or that the perpetrators are almost always uneducated men from low income backgrounds. This is not the case. Abuse happens across the socio-economic spectrum, and abusers can be male or female, gay or straight. We particularly have a blind spot when it comes to female on male violence, treating it – or the victim – as a joke.
The fact that Brook felt free to publicly admit to her violent behaviour speaks volumes about how we treat male victims of female domestic abuse. Brook did not expect to be castigated for her behaviour. Instead she's been making a meal ticket out of it. In interviews over the past few days, Brook has engaged in victim-blaming: "I started to think all these men are absolutely spineless" and "I've wasted so much time with stupid boys and doing stupid things." When TV host Phillip Schofield called her on her violent behaviour, Brook suggested that the men were to blame: "I'm not going to do that in the future, I'm just going to pick more wisely in the men I be with."
Sure, Statham and Cipriani are both bigger and stronger than Kelly Brook, but that's not really the point. The point is that nobody, no matter what your size, deserves to be their partner's punching bag. Cipriani has admitted to cheating on Brook, but that doesn't excuse her behaviour either. Why has Brook been largely given a pass? Is it because she is a woman, and an incredibly attractive one at that? I suspect it is – and that's not nearly good enough.