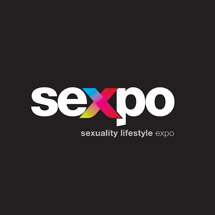 I can't see Sexpo coming to Ireland any time soon, but this year's exhibition is being held in London, which is just a hop, skip and an uncomfortable Ryanair flight away.
Sexpo is the world's largest sexual health and lifestyle exhibition, and the 2015 event is being held at the London Olympia from 13 to 15 November. Granted, that is ages away, but if you were interested in attending, early bird tickets with a 30% discount are now available.
Saving money on the ticket is an excellent idea so you'll have more to spend at the exhibition itself… I'm a fan of exciting new toys and some of the world's most innovative adult retailers will be showcasing their newest, shiniest products. There will also be live entertainment, catwalk shows and a variety of performances plus a chance to meet adult stars, glamour models, and erotic authors.
There is also an educational aspect to the exhibit with a wide range of classes, seminars and workshops on a variety of sex related topics. Best of all, these are included in the ticket price! Nice!
For more information and tickets, see www.sexpo.co.uk.